São João takes place on the 23rd of June mainly as the secular festivity that welcomes Summer and brings people together to celebrate the longest night of the year. Studio Dobra was invited by the city hall to design the identity for São João Porto 2015.
The concept is based on the translation of several typical aspects of São João into a simple shape: a circle.


The circular shape moves, repeats, and unfolds itself to resemble the plastic toy hammers, the leek flowers, the basil pots, the fireworks, the crowded streets, the balloons, and other items that make São João so unique.

On the other hand, it also refers to the idea of a cycle, renovation, and reunion – aspects inherited from the pagan roots of this popular festival.

The colors were set based on the two main elements of São João: water (from the Douro river, the Dom Luís I bridge and the sea-bathing ritual at Foz), and fire (from the hot-air balloons, the fireworks, the roasted sardines and the bonfires).

The identity for São João Porto has evolved through the years, but has maintained its core features and concept.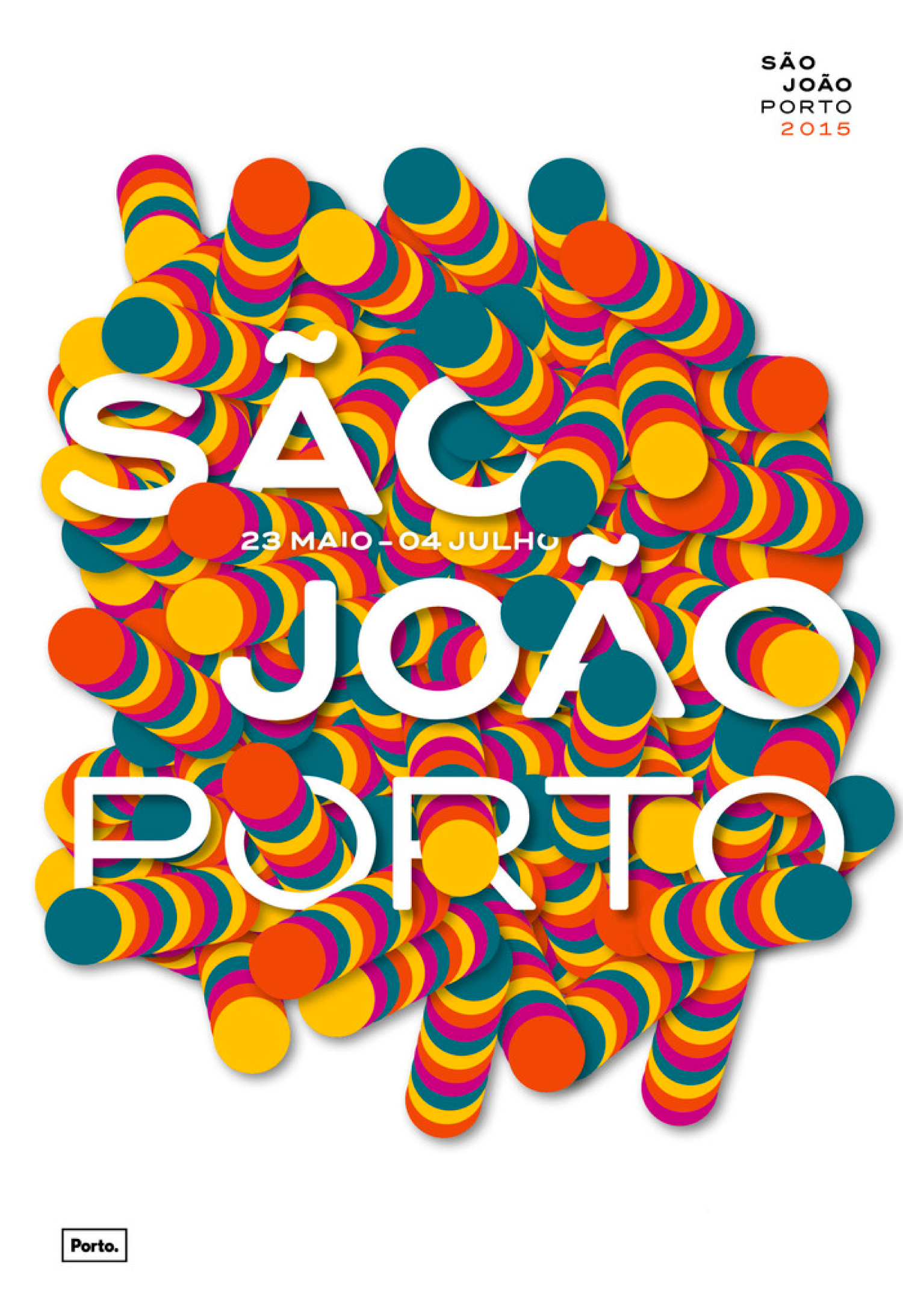 Client
Porto City Hall

Year
2015

Design
Studio Dobra︎
Motion
Snack Studio
Photography
Câmara Municipal do Porto
João Guedes