A bilingual magazine willing to add a fresh and positive meaning to the word 'Queer'.

In Portugal, it is difficult to find a magazine targeting LGBTQ+ that can pride itself on having published more than a couple of issues. Whether for its unappealing design or the way the subject is tackled, these publications do not seem to truly reach their audience.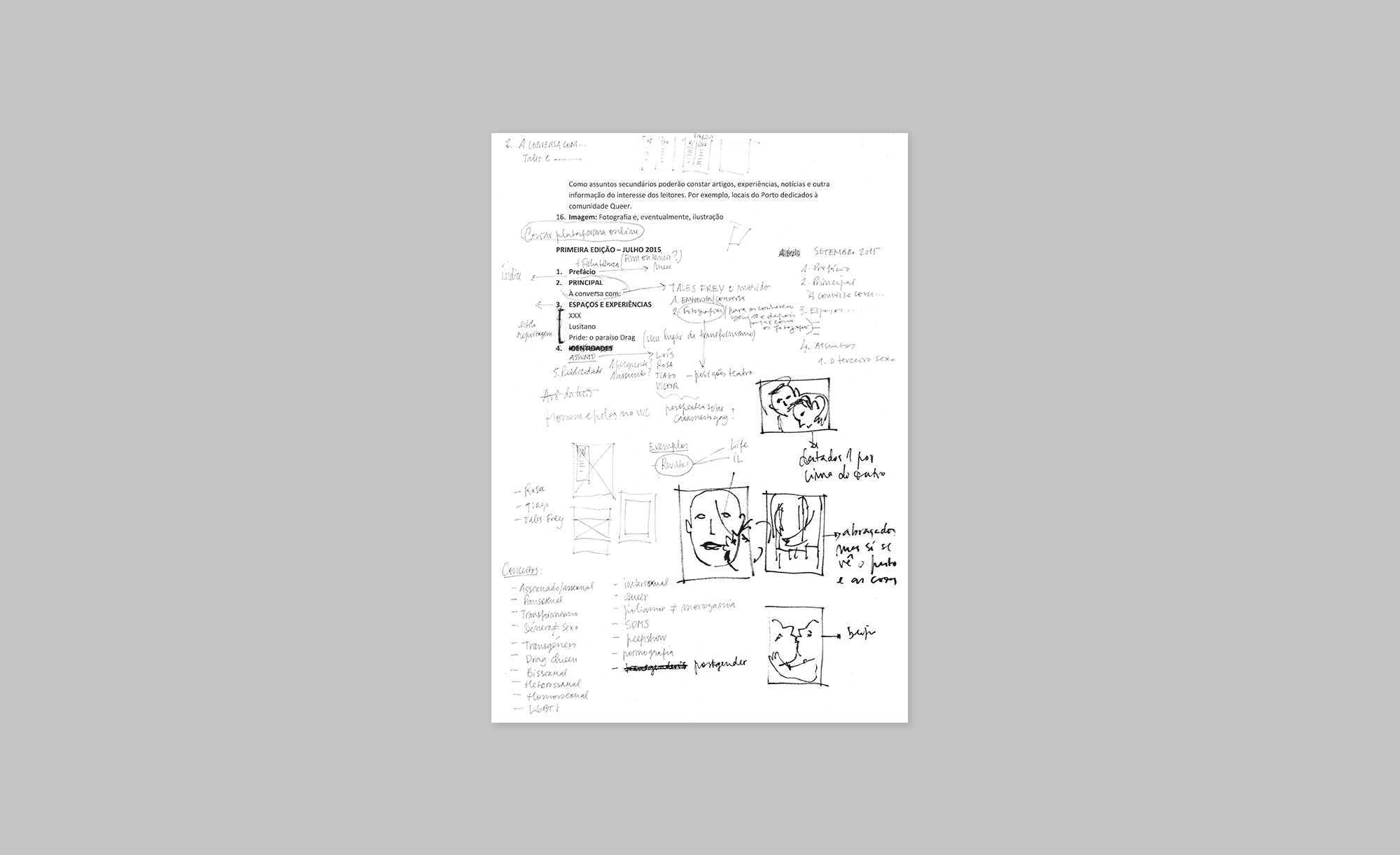 Exc is a 64-page issue on fascinating gay men with stories about freedom, love, family, and religion.

Taking this into consideration, we felt the need to create a space for celebration, free expression, and discussion around the Portuguese queer community. More than a magazine, this is our statement on equality between human beings.

This issue features an analysis on the key developments and setbacks for queer rights worldwide, the story of a daring wedding-performance that shook the outskirts of São Paulo, a manifesto on violence towards the LGBTQ+, and a road map through some of the most iconic queer clubs of Porto.
Press & Awards
This project was nominated for the
Acquisition Prizes 2014/2015 – Fine Arts and Communication Design
as one of the best works developed at Faculdade de Belas Artes da Universidade do Porto in 2015. It was also
featured
in 3NTA | Architecture and Design students magazine.
Art direction and design

Mafalda Remoaldo
Photography
Patrícia Marques, Tales Frey and Paulo da Mata
Articles
Mafalda Remoaldo, Tales Frey Paulo da Mata
Copyright
The photo in this
spread
is from 'The Book Of Mormon Missionary Positions', a photographic work by Neil DaCosta.