Kate Skateshop
From skaters to skaters

Founded in 2006, Kate Skateshop is the main advocate of the skateboarding scene in Porto.

Besides selling skateboard and streetwear items, they create events and contests, shoot their own skate videos, made a DIY spot that is known as the "K" and teach and support its team of skaters in several competitions.

We have created a proposal for an e-commerce website to promote Kate's platform and enable them to keep their community together.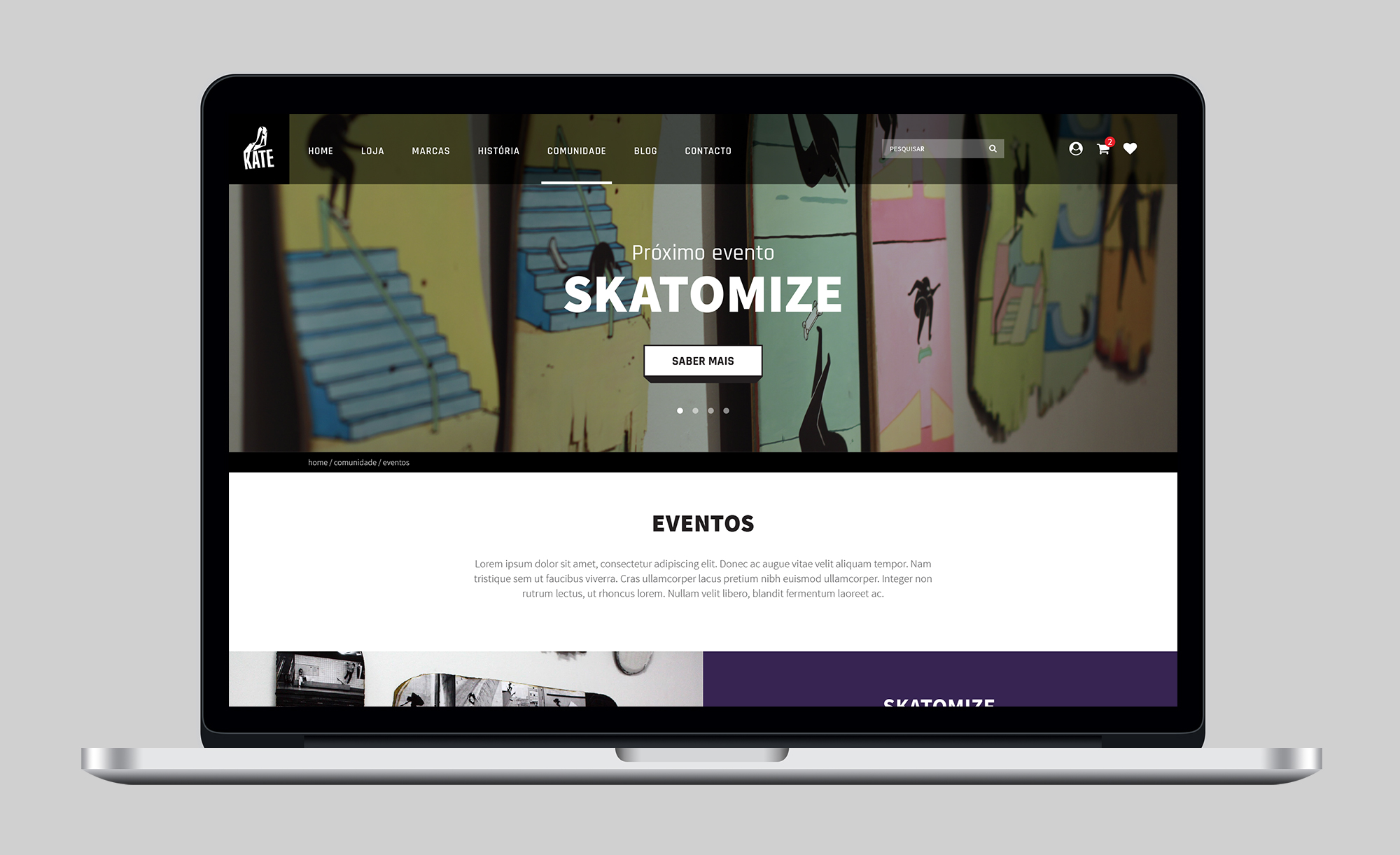 Project by 90-2000.
Art direction / Design
90-2000 (Camila Nogueira, Mafalda Remoaldo)